Our Safeguarding Team
Samantha Burns – Assistant Headteacher & SENCo – Designated Safeguarding Lead
Adam Potter – Headteacher – Deputy Designated Safeguarding Lead
Kelly Jones – Learning Mentor – Deputy Designated Safeguarding Lead
Marie Matthews – Learning Mentor – Deputy Designated Safeguarding Lead
If you are a child, click on the following link for help, advice and support: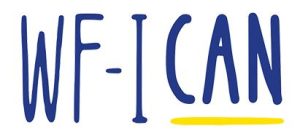 Safeguarding: Everyone's Responsibility
At South Kirkby Academy, all staff treat the safeguarding of pupils as upmost priority, by ensuring they take safeguarding duties seriously and promote the well-being of all our children by:
Ensuring a safe learning environment for all children.
Promoting a shared responsible for the well-being of children.
Developing and implementing robust measures to help us identify and report any safeguarding concerns.
Working with other agencies and partners to support children and families.
Keeping updated and well informed to help raise awareness and understanding of Child Protection issues.
Promoting an awareness and understanding of how children can keep themselves safe.
Safeguarding and promoting the well-being of children is defined as:
Protecting children from maltreatment.
Preventing impairment of children's health or development.
Ensuring that children grow up in circumstances consistent with the provision of safe and effective care.
Early intervention from professionals to enable all children to have the best possible outcomes.
If you are worried, or have concerns regarding the safety or well-being of a child, please contact one of our Designated Safeguarding Leads (DSLs) on 01977 649306, or contact Social Care Direct on 0345 8503 503.
Helpful Resources and Information
Click on the links to visit the web pages. If you require further information about any of the areas listed below, please contact the school office where you will be directed to a Designated Safeguarding Lead.