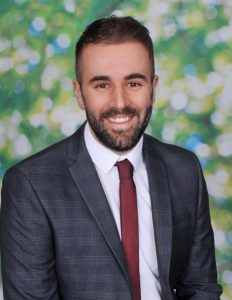 On behalf of the whole school and Waterton Academy Trust, I would like to extend a warm welcome to South Kirkby Academy. Whether you are an existing parent or carer, or a new family looking to join our school community, I hope that you find everything that you need on our website. Please do not hesitate to contact the school office should you need more information.
My name is Adam Potter and I have been Head of School since April 2022. I have proudly worked for Waterton Academy Trust since 2017, have held a number of teaching positions and leadership roles during that time and I am excited to lead the school from strength to strength to achieve its full potential.
I am usually on the playground before and after school, but please feel free to pop in to find out more about South Kirkby Academy.
If you would like to contact school please call the main office number or use the email address below.
Best wishes and welcome once again.
Mr Adam Potter
Head of School